An evening with Mariangela Bruna
What a fabulous evening we had with our speaker Mariangela Bruna, who gave us a talk about her new collection of mainly machine knitted garments with hand finishing in crochet and hand knitting. The finishing was not simply an edging but much more original and an integral part such as a crocheted stand-up collar and matching long cuffs or even the whole yoke.
Originally from Italy, Mariangela has made the UK her home for some years now. Discovering that her hobby could be turned into a business she took various courses in London to enhance her existing skills taking them from a hobby to a business.
The ideas for her work come from a strong ethical approach and inspiration from the natural world. All garments are made in organic natural undyed yarn sourced from the Shetlands.
Although this was the first club talk that Mariangela had given, it will certainly not be her last. She had the full attention of members who were impressed with all the originality in the designs and followed her journey from initial inspiration through various samples to her finished garments. There were also photos of what had inspired her and she showed us many samples from her college work and how that had become her final piece. The ideas were truly original and I guess some club members may be trying to emulate the effects on their next garments. However, these are quite time-consuming to achieve.
The first Maribru collection is mainly tops and scarfs in various shades of browns, creams and greys skillfully blended together with inspired features. Website – https://maribru.co.uk/
She also had a stalls at the recent craft fairs at the Landmark Centre in Teddington. Others in the pipeline so watch out for her in the future.
---
OLYMPUS DIGITAL CAMERA

Cardigan made from Rectangles of Machine Knitting

Crocheted Neck line

Crocheted Yoke on Machine Knitted Garment

OLYMPUS DIGITAL CAMERA

Degree final piece – sideways knitted yoke

OLYMPUS DIGITAL CAMERA

OLYMPUS DIGITAL CAMERA

Crocheted end of a Scarf

OLYMPUS DIGITAL CAMERA

Hand Knitted jumper with rushed effect at hem

Detail of Machine Knitted Scarf with Loops

Detail of ruched sleeve
Club business
June meeting the topic will be the work of designer Susan
Guagliumi.
July meeting – baby blankets and shawls for adults and babies.
Show and Tell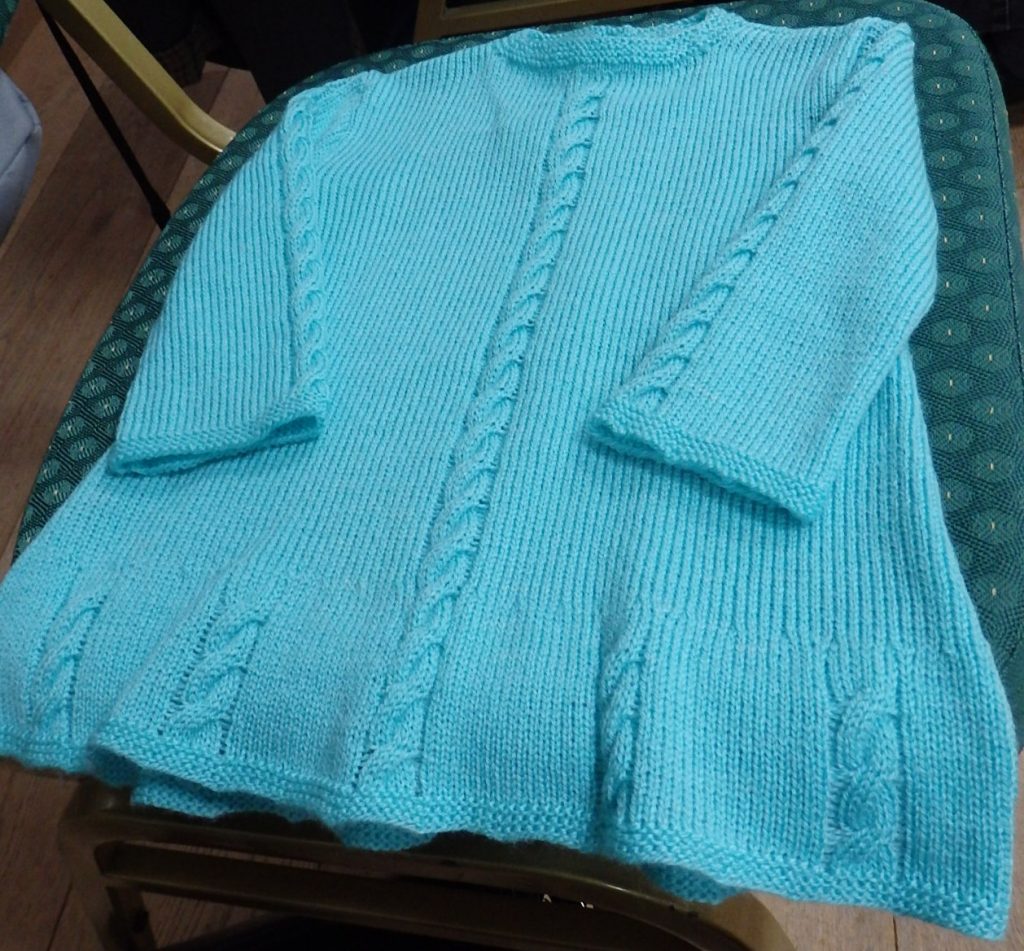 Anthea – baby dresses for the twins.
---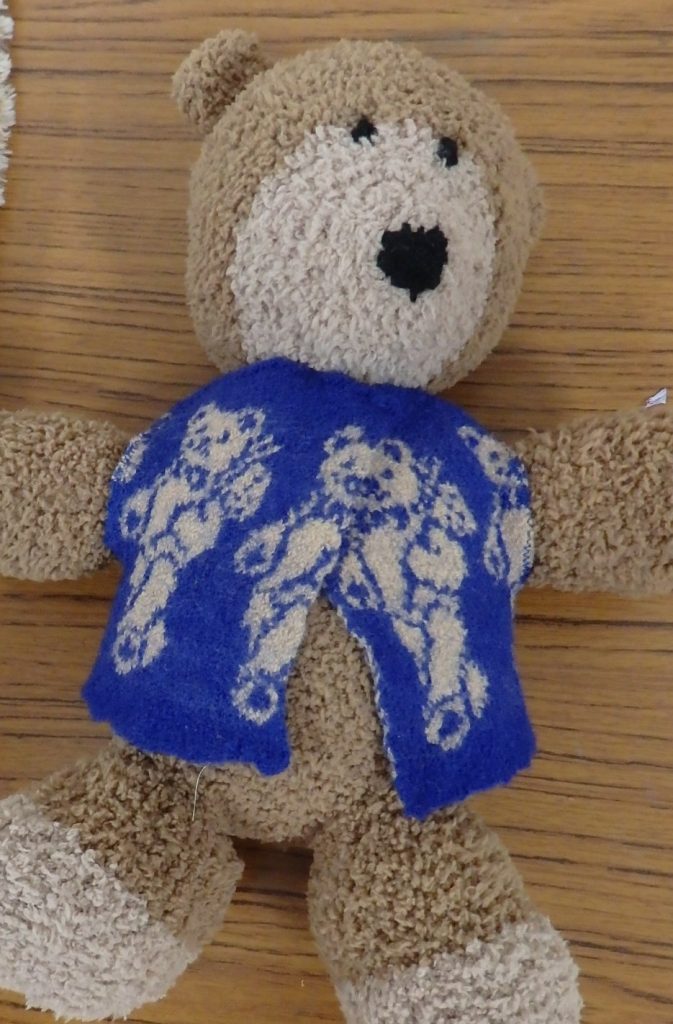 Gill made a jacket for her teddy bear who first made an appearance at the last meeting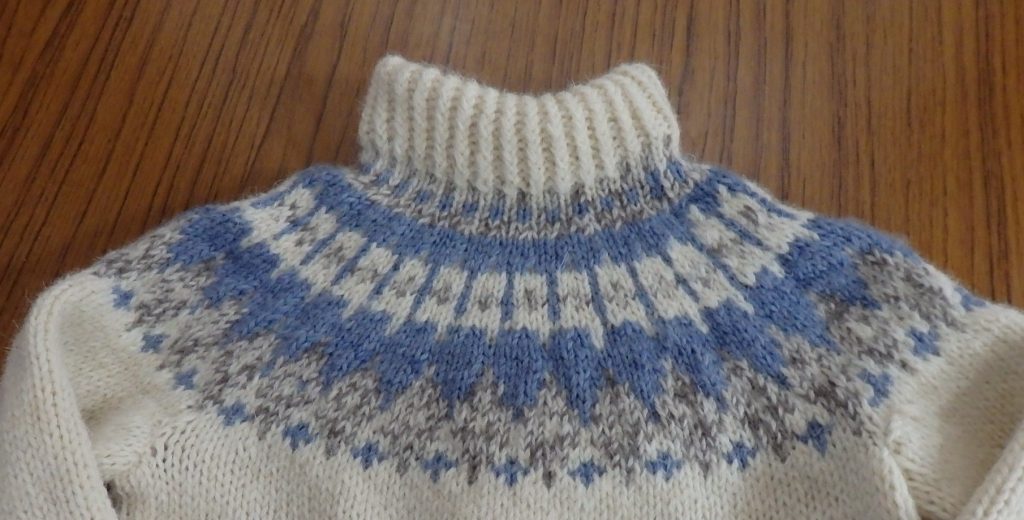 Sheila – hand knitted Swedish yolked sweater following a trip to Sweden

Frances – crocheted fingerless gloves – no photo, sorry.
Margaret – scarf with yarn sources on holiday in Chile
---